Great Expectations

With nearly the entire roster back from a team that went 24-10 (13-5 ACC) and a preseason national player of the year candidate at point guard, expectations in Chapel Hill this year are on a "Chapel Hill level." Despite the early departure of James Michael McAdoo, which depending on who you ask could be a good thing, all indications are that last season's good team is a year older, wiser and better. Add an influx of blue-chippers from the high school ranks and you have full-blown FINAL FOUR SPECULATION!
A few different outlets, see UNC as a contender, and on paper, we agree. But college basketball doesn't work like that. There's a full range of scenarios that could befall this team on the road to Indy. Let's try and take a level-headed look at this team and come up with some possible outcomes.
First off, this team doesn't feel like 2009 or 2012. It's not going to dominate every opponent and hit triple digits in scoring in a routine ACC game. In fact, as weird as it sounds for a Roy Williams team, scoring could potentially be the biggest weakness for Carolina this year.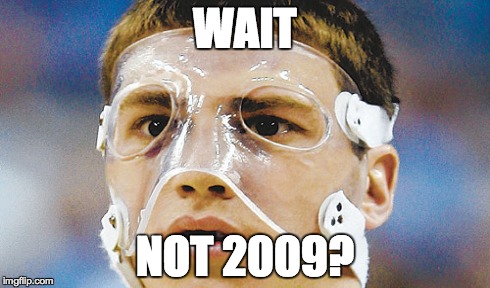 Take outside shooting. Marcus Paige hit 86 3-pointers last year. The entire team hit 146, of which the departed senior Leslie McDonald hit 43. Of the 17 other treys made by a Tar Heel last year, five were from walk-ons. That leaves Nate Britt's three, J.P. Tokoto's eight and Isaiah Hicks' – yes, Isaiah Hicks – one as the only other returning outside shots not made by Paige. There's a big hole that needs to be filled there. You could actually argue that, while a significant portion of Carolina's threes as a team, McDonald's contribution (which he hit at a 31 percent clip) wasn't enough LAST YEAR. So the gap is actually much bigger.
On the inside Kennedy Meeks and Brice Johnson are expected to carry the load. Meeks has more of a post-up game than Johnson, who is great in transition and set plays. Both are active offensive rebounders, but do either of those players project as a go-to guy down low? They both played limited minutes last year, so that leaves a big question mark.
Now that I've laid out some of the bad, let's talk about some of the good. Just because the offense doesn't hum like some previous contenders doesn't mean the end of the world. On the defensive side of the ball, last year's squad actually stacked up just as well as the 2009 title team, with both rating 21st in adjusted defense according to kenpom.com. Last year's emphasis on D will be the perfect groundwork for a leap in offensive efficiency.
Who will make the leap, you ask? Well, this part might be more speculative, but I think there's reason to be optimistic — for reasons I'll explain later.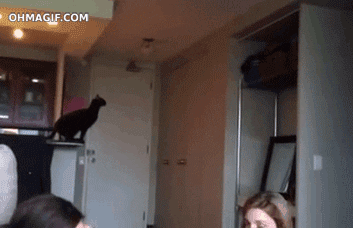 POTENTIAL LEAPERS
Brice Johnson: This year it's finally time to #freeBrice. Johnson averaged over 10 ppg while playing less than 20 minutes per game last season. In a larger role, the ultra efficient forward is practically a lock to improve his scoring output. At 30 minutes per game, that would project him to drop 15 per game. If you up his rebounding by the same theory, he'd be at 9 rbg, or nearly averaging a double-double.
Kennedy Meeks: Meeks is slimmer and in better shape. He'll be the beneficiary of the the freshman-to-sophomore leap that has repeatedly represented the largest jump in skill shown by college players. Oh, and he was already efficient. He was barely second to Johnson in FG percentage last year. With more PT, expect Kennedy to round out the box score instead of rounding out his 6'8″ frame. (See what I did there?)
Isaiah Hicks: Hicks was the most highly touted freshman in last year's class, which included Meeks and Nate Britt, who both played significantly more minutes than Hicks. Much like John Henson during his freshman year, Hicks was forced to play out of position on the wing where he was outside his comfort zone and unable to contribute in a meaningful way. Hicks is back down low this year, and will likely be spelling Johnson and Meeks continuously. He could easily match Johnson and Meeks offensively and defensively.
The Freshmen: This year's #3 ranked recruiting class is the best UNC has had in quite a while. It's probably the best since the 2010 class, which brought in Harrison Barnes, Reggie Bullock and Kendall Marshall. All three of those guys are now on NBA rosters in case you were wondering. This class give us three potential leaps in Justin Jackson, Theo Pinson and Joel Berry, any of who could be the scoring machine Carolina needs to unburden Marcus Paige – although as we know, if anyone is equipped for that burden, it's Paige.
So back to the optimism. This is the part where the level-headed look at the team goes out the window. If you were keeping count, that's six potential players poised to make huge leaps this season and push UNC over the top to being a national title contender. The ideal scenario would obviously be all of them making said leap, but even if half of them do, that's still going to produce a dang fine team. We talked about this on the podcast – which you should totally listen to – and the general consensus was that anything less than an Elite 8 appearance will be a disappointment.
We all know that anything can (and does) happen in the tournament, but this year the Final Four potential feels real. When the Heels are heading to Indianapolis in March, just know that we totally called it. Enjoy the game tonight.