Preview: UNC vs. Michigan State ON A BOAT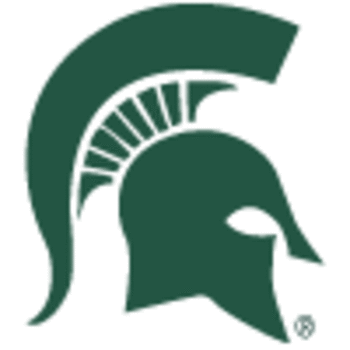 If you don't have the weirdest boner right now thinking about the start of the 2011-2012 basketball season then you are not me.
The Heels kick off the season nautical style against Michigan State in the first ever Carrier Classic that you surely know by now is being played on an aircraft carrier deck in San Diego. Cool, right?
Besides the conditions on deck, UNC will be facing off against a historically talented and well-coached Michigan State team. I say historically because other than name, the Spartans are rolling out a lot of new players. Couple that with the loss of Delvon Roe prior to the season due to chronic knee pain and the main thing we know is Tom Izzo is coaching. Which is all you really need to know sometimes. Heck, the Spartans weren't even ranked in the preseason polls this year. That's a rarity. (Although they did get a decent number of votes)
MSU is bringing back a preseason All-Big Ten selection in Draymond Green (at right). Green was second on the team in scoring last season at over 12 per game and also led the team in rebounds and assists. Rebound and assists? Yeah. He also recorded two triple-double last season. The 6'6″ guard will have the ball a lot tonight and will be looking to score. Green has had the privilege of getting beat by UNC three times in his career. Twice in 2009, one of those being the 2009 hammering of a national title game, and once the next season in the ACC-Big Ten Challenge. History does like to repeat itself.
As was alluded to, UNC and MSU have a recent history. UNC has gotten the better end of it all three times as well. The Heels are also used to playing MSU on neutral floors too, with both wins in 2008-2009 coming at Ford Field in Michigan.
Spartan newcomers Branden Dawson and Travis Trice have played well in exhibitions but will have a lot to handle come Friday night. Dawson will most likely be matched up with Harrison Barnes and Trice with Kendall Marshall. Sophomore Adreian Payne will also have to up his 2 rebound, 2 point average to contend in the front court.
One reason you can never count out MSU is its coach, Tom Izzo. The man is a certifiable legend. Izzo's teams do have a knack for very slow starts though. Don't expect a big night from a freshman-laden MSU squad.
Conditions and first-game anxiousness could be the downfall of UNC tonight. If any team beats the Heels tonight, it will be itself. It's theirs to lose. Like friend of The Rafters @rbarry1 said, "We're going to the 'ship, starting on a ship."
Pediction: UNC 83, MSU 66