The Streak Lives!: A look back at events since UNC began its 55-0 home win streak against Clemson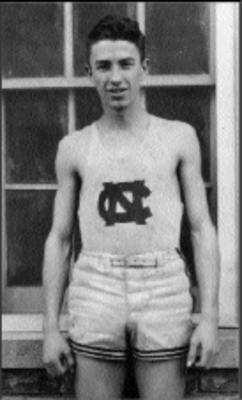 The first game between UNC and Clemson was January 15, 1926, a 50-20 Carolina victory. The Heels were led by All American Jack Cobb (above) whose name you might recognize from the numberless jersey in the rafters at the Smith Center.
Since that first game:
The ACC was founded (1953)
The zodiac signs changed
There have been six American wars
Carolina has won five NCAA titles
There have been 15 U.S. Presidents
Television became commercially available, then began broadcasting in color, and now is available in 3-D
Lindbergh crossed the Atlantic
There have been 39 Olympic games (summer and winter)
Billboard began tracking the top selling songs in 1946. No. 1 in '46 was "Prisoner of Love" by Perry Como. No. 1 in 2010 was "Tik Tok" by Ke$ha.
The U.S. passed the Civil Rights Act (1964), and now has an African American president
The VCR came and went – no one ever "taped" Clemson winning in Chapel Hill
Same goes for 8-tracks and cassette tapes — and the Walkman
The National Bar Association was incorporated in the U.S. (July 26, 1926)
Let us hear what else has happened. Hit us up in the comments or @TheRafters!