Want UNC-Duke Basketball Tickets?
I believe UNC alum from the past four years will recognize that note. It reads as the gospel to those who worship in the house that Dean built.
I am lucky, as for the second year in a row I have been awarded the honor so many seek. Praise unto thee.
I will be on hand to see one of our patron saints take his place among the greats.
I will bear witness to the battle between the heavens and hell.
I will cease to be man, and become one with something much larger than myself.
I will not leave without victory.
And you, humble reader, will be able to follow along on my journey.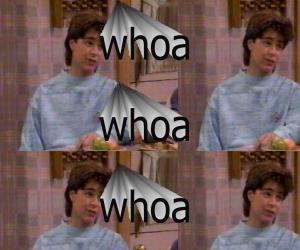 Didn't mean to do that to you, but I figure you understand.
I did not lie, I will be at the game. And I'll make sure to keep everybody updated along the way.
Make sure to check in with TheRafters on Twitter all game day as well as next Thursday for video and commentary.